Ladies, it's time to move to Maryland. At least, according to data compiled by Bloomberg. In a ranking based on the female-versus-male pay ratio, women's labor participation rates, college degree holders, health coverage and poverty levels, Maryland placed first among the fifty U.S. states. Vermont came in second, Minnesota third, Connecticut fourth, and Hawaii took the fifth spot.
On the bottom of this list? Oklahoma, Mississippi, and Louisiana.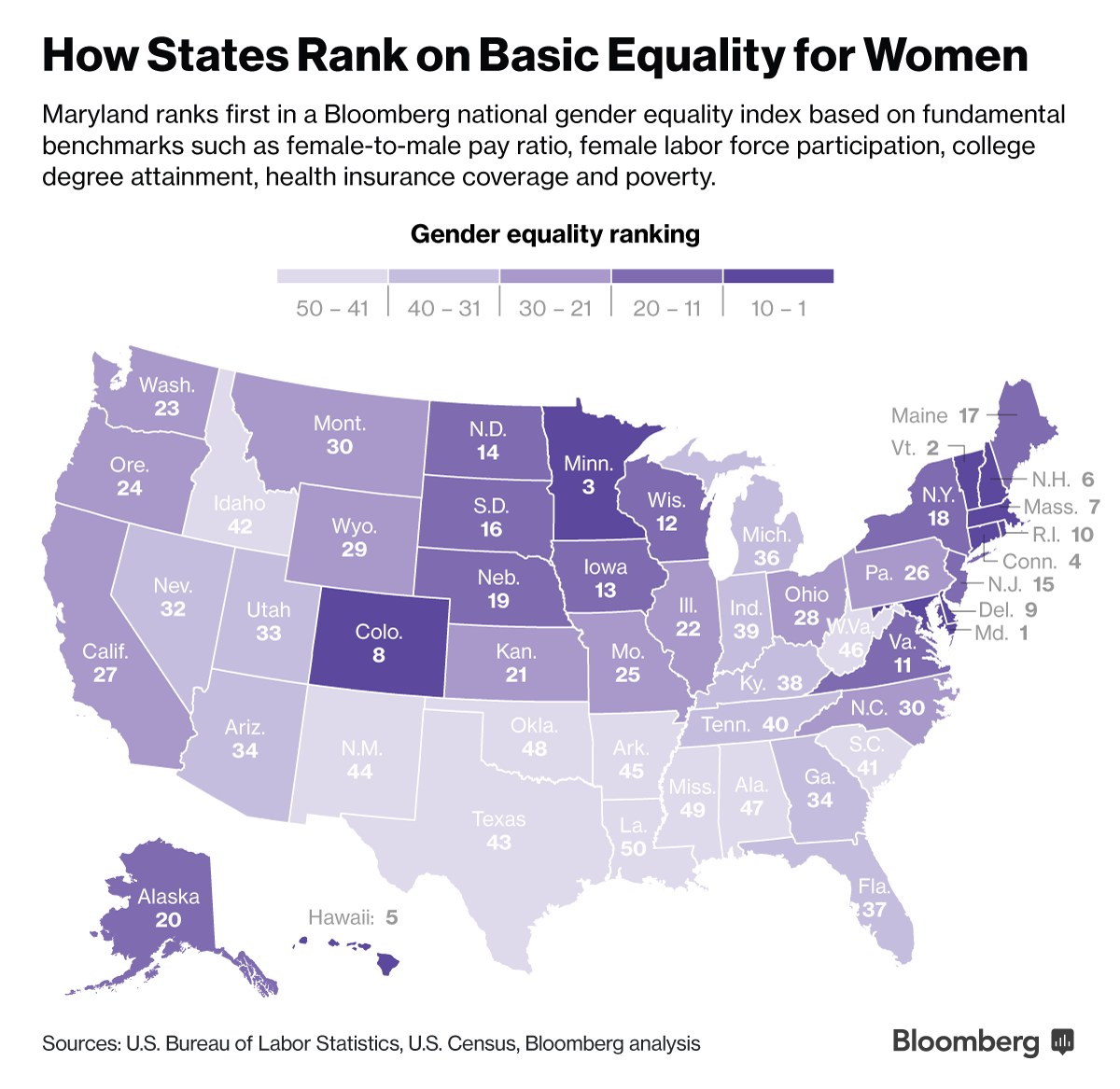 "Women tend to do well where the industries that dominate that state are white-collar industries, whether it's insurance, or healthcare or education or government," Heidi Hartmann, president of the Institute for Women's Policy Research in Washington, told Bloomberg. Maryland benefits from its close proximity to the federal government in D.C. as well as three state government capitals.
See the rest of the rankings, as well as how states ranked on leadership equality for women, at Bloomberg.